smlm kak faizah call ajk kitorg sekeluarga pegi sana utk sambut burfday dier
glew bpk besar besaran..
rupa rupanyew sambut skali for abg long and aku tumpang dua kaki sbb majlis ni utk org yg lahir bln satu(hakhak)
meja tue penuh dgn mknn plus spaghetti + triffle!
wah nyum2...
ari jumaat time amik aku kat skola pegi sggh ipoh parade utk beli hadiah abg long and kak faizah
kak faizah baju + abg long wallet..
alg bwk kek
majlis nie blh dikatakan gathering for babies
zara yasmin and hasfariesya dania
sama2 tembam and boOlat!
time diorg mkn2 aku plak melayan diri ke computer on9
internet umah da problem
org lain sembang2 aku plak buat keje sendiri
hakhak
best glew mlm tue
kak faizah comei pki dress~~cute
zara yg plg bergaya mlm tue..
and aku pki baju yg nurul bg for my burfday~~
first2 aku x suke coz stripeblack + white mcm banduan
and then trima jgak org dah bagi
cantek apa~~~
the hot mama~~
sdp~~
kek kongsi 3 org~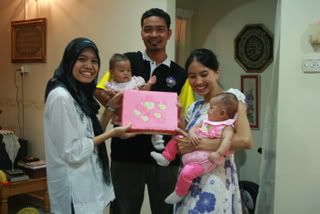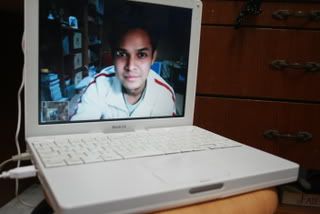 hari yg mengembirakan bagiku~~